Машин Для Рыболовных Сетей
тип: WMF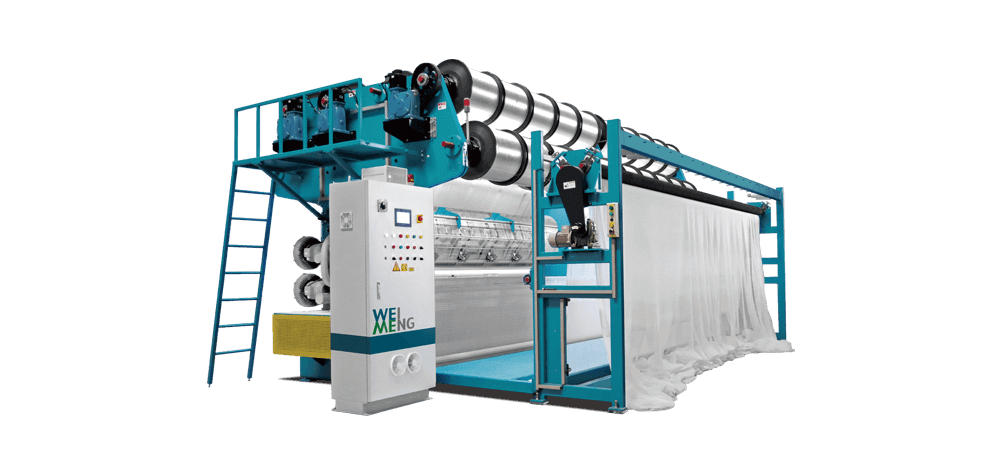 Equipped with 1 latch needle bar. 6 ground guide bars (set 1 in - 1 out), 2 pattern guide bars (for selvedge), 1 knockover comb bar, 1 sitch com bar
Provided for 6 yarn beams with 17" - 30" flange diameter. With electronic beam auto feeding system or machanical let-off system.
4 roller fabric take-up with change gear box or servo motor drive. Separate batching device with its own drive for taking up a fabric roll of up to 40" = 1016 mm dia.
Применимая нить

HDPE моноволокно, полиэстер, нейлон.

Ширина обработки

75" - 260".

Толщина

6 - 18 игл на каждый дюйм.

Система поддержки основы

из снования навоя

Производительность

350 - 400 оборотов/мин.

Главный мотор

4кВт - 7.5кВт.

Вес машины

6,000кг - 9,500кг.
Drive of the knitting elements by combined crank and special cam, which are dynamically balanced and run in oil in the machine bed. Inching drive for easier run-in and for control of knitting element.
Infinitely variable AC-motor.
Electronic guide bar system or pattern chain link system