Wrapping Machine-WMW-400
Type: WMW-400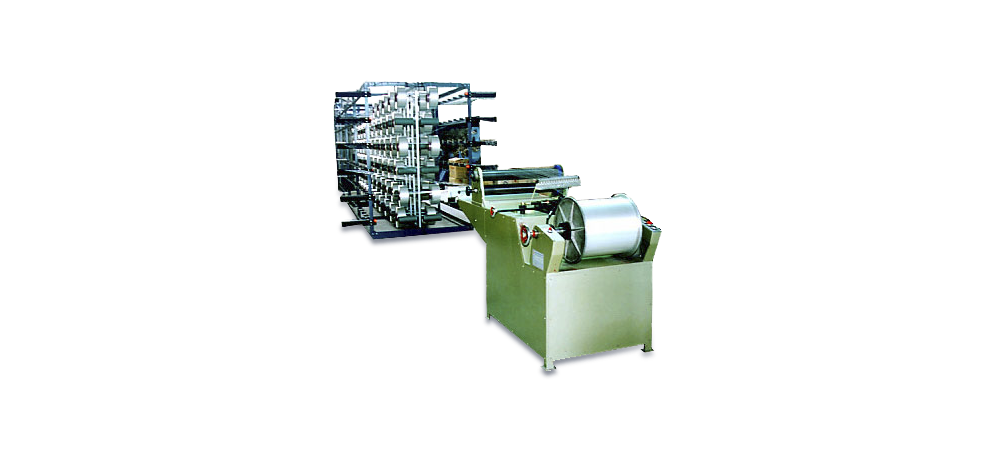 Direct Wrapping Machine
Section beam measurements: 14" inch overall length and 17" inch flange diameter.
Construction: Steel frame with built-in motor. Indirect drive transmitted through V-belt pulleys to right hand stationary beam holding assembly.
Drive and electrical control: 4 kw motor. Magnetic brakes. Oiling device, Static eliminator and stop motion.
Main reed: Adjustable reed with traverse movemts.
Take-off speed: Up to 300 m/min.