Double Needle Bar Raschel Machines
Type: WMD
Our Double Needle Bar Raschel Machine is the perfect solution for businesses that need to produce high-quality, high-speed packing sacks. With a working width of 170 inches and gauges of 2 - 6 needles per inch, this machine can produce a variety of nets for different purposes. It is also ideal for producing onion bag machines, special wide nets, and double-layered nets.
This machine is equipped with a high-speed warp supply system that ensures that your nets are produced quickly and efficiently. It also has a number of features that make it easy to use, including a user-friendly control panel and an automatic yarn tensioning system.
If you are looking for a high-quality, high-speed Double Needle Bar Raschel Machine, then our machine is the perfect choice for you. Contact us today to learn more about our machines and how they can help your business.
Double Needle Bar Raschel Machine is specially designed for onion bag and double layer nets making.
This machine is applicable Yarn is HDPE flat yarn and monofilaments. Standard gauges machine 2 - 6 needle per inch, Maximum performance of the machine can up to 600rpm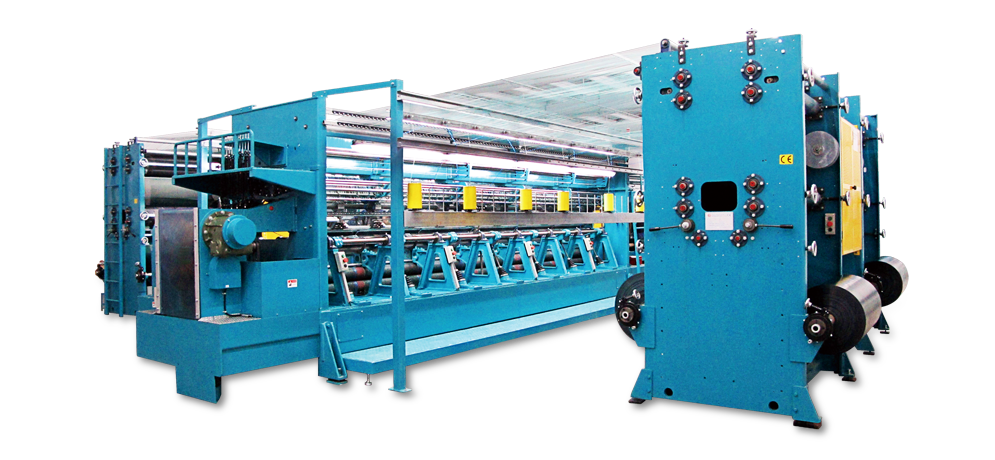 High-Speed Double Needle Bar Raschel Machines for Manufacturing Packing Sacks
Onion bag machines: (so-called "ready-made sacks" for packing orange, lemon, potato, ...etc.).
For special wide nets.
For double layered nets.
Main Product:
Raschel Knitting Machine, Shading Net Machine, Safety Net Machine, Fishing Net Machine, Onion Bag Machine.
Applicable Yarn

HDPE flat yarn, monofilaments.

Gauges

2 - 6 needle / per inch.

Warp Supply System

From: Warping beams / creel stand / slitting extension M / C.

Performance

500 - 600 rpm

Number of Bars

9 Ground Bars